On December 4, 2022, Magnet Market was held at Guru Sodatsu Nagaya in Osaka.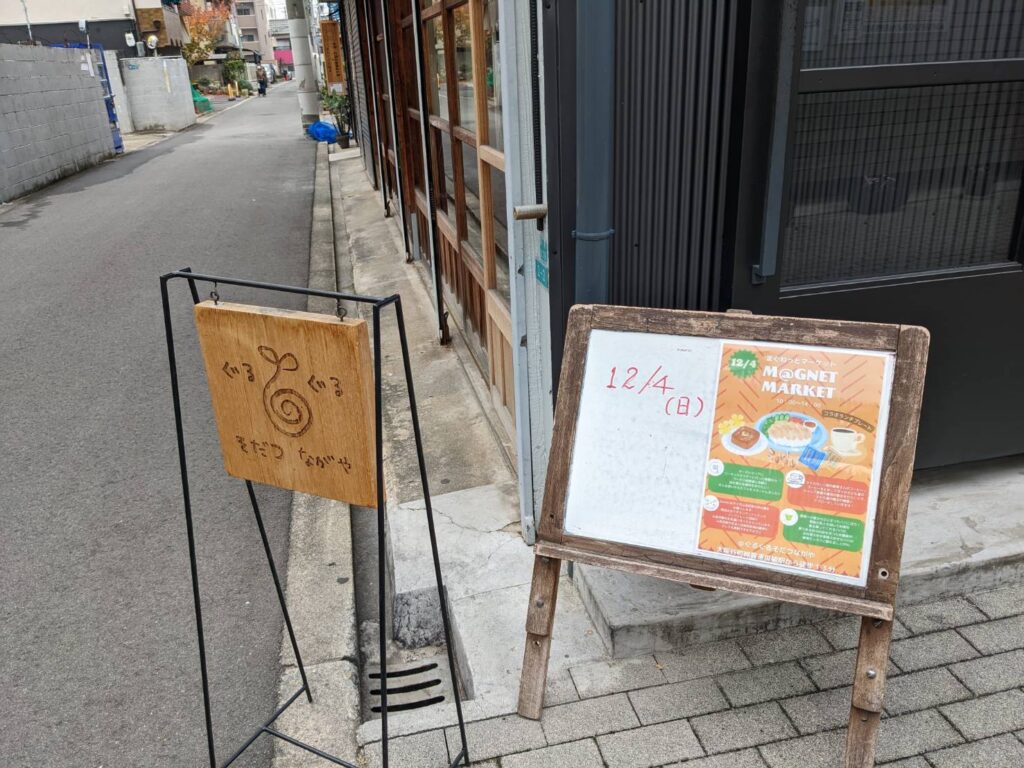 I opened a stall with…
Papa KOBACHI
Papa Kobachi started out of love for his family!
Papa KOBACHI, who invites family friends and serves them food, is now struggling to achieve his dream of owning his own restaurant. ❤️🔥
Serving Inari, creative small bowls of rice and fruit juice from selected fruits, etc. 🥬🍅🍌
Enjoy the food prepared with lots of love by a father who loves to cook and loves his family 🍚.
bondoi
bondoi brings you handmade products from the hill tribe people of Thailand 🌿.
All of our products are made by a fair trade organization and our hill tribe friends who we volunteered with.
We hope that we can contribute to the hill tribe people's livelihood and the inheritance of their traditional skills ⛰.
workingholidaycafe
I went to Australia for a working holiday and wanted to create a place where I could talk to people who have been on a working holiday! With this in mind, I started the café ☺️ and will be waiting for you with homemade baked goods and coffee 🌿.
The name of the market, which was given with the aim of creating a "market where exhibitors, exhibitors and customers, and customers are attracted to each other and naturally come together", has become a very warm and welcoming space ♪
Thank you very much to everyone who came!