1/14 (second Saturday in January) is Children's Day in Thailand!
Today, we will start pre-ordering our new product, children coffee ♪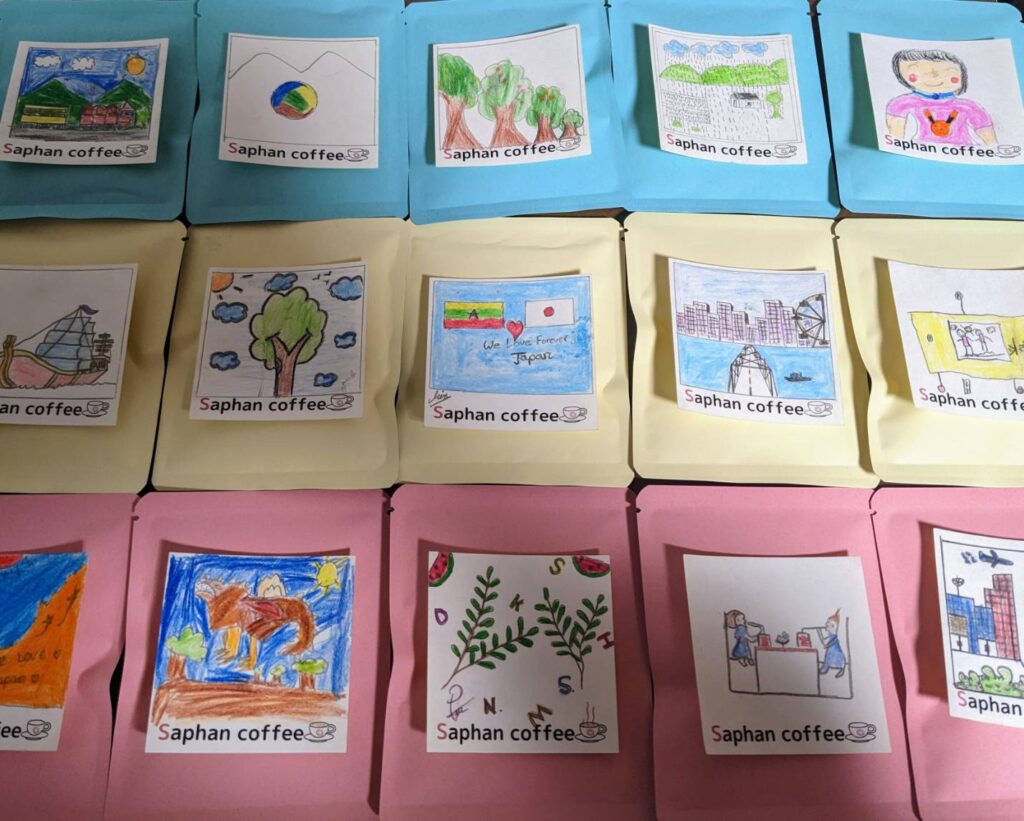 I held workshops at 12 migrant schools in Thailand to draw pictures on the logo part of the drip pack.
I gave each person a sticker and asked them to freely draw whatever they wanted.
I believe that art can transcend language barriers.
We hope you can enjoy the one-of-a-kind drawings that the children drew one by one over a cup of coffee.
You will not know which of the children's drawings is in the package until you receive it!
We also recommend using this set as a gift for your loved ones.
*Profits from the sale of this set will be used by each school for procurement of necessary equipment and educational expenses.
We will also be introducing the 12 schools on Instagram and Twitter from time to time, so we hope you will take a peek!
Contents
Six drip packs of three different flavors, two of each kind, for a total of six sets!
Drip pack
Place of origin: Chiang Mai, Thailand
farm name:Huaysompoi village
Altitude:1200-1400m
Variety:Arabica
Contents:10g
Roasting:midium+
Cultivation:No use of pesticides and chemical fertilizers
Washed method:The most common method. Smooth taste of coffee.
Natural method:Fruity taste. Fruity taste.
Honey method:A method between the washed and natural methods. It has a sweet taste.