I visited the village at Kanchanaburi in Thailand.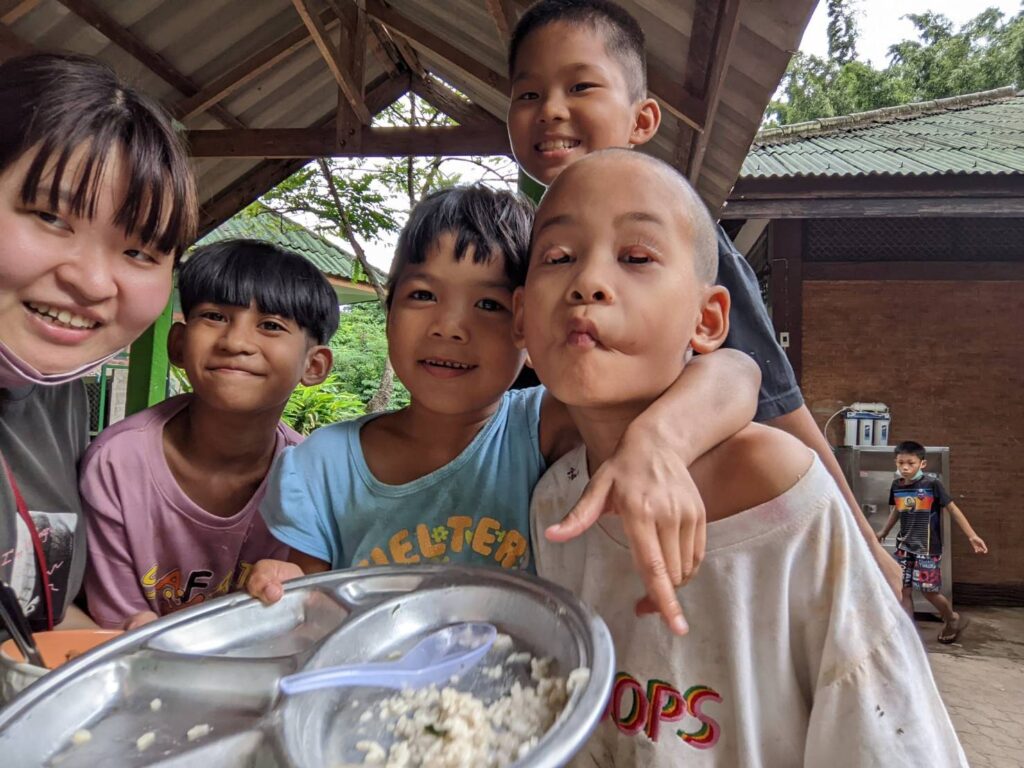 Children's Village (Moo Baan Dek) is a place where orphans and immigrant children of hill tribes from various backgrounds, whose parents died soon after birth or who could not live together due to circumstances, live.
The children's education and life are all conducted in the village, which has been in operation for about 40 years.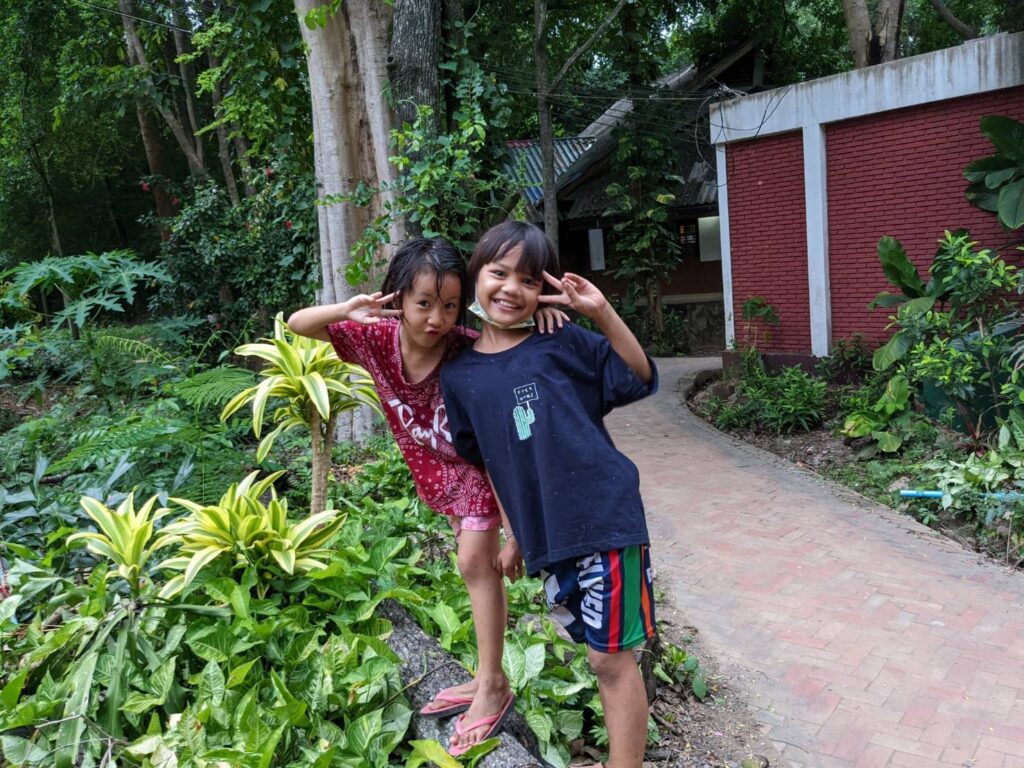 This time, I held a workshop at the Children's Village for children to draw pictures on the logo part of coffee drip packs. We gave each of the children who came a sticker and told them that they could draw whatever they wanted to draw, such as their future dreams or what they liked to do. It was very interesting to see the different colors of each person. A portion of the profits from the drip packs sold with these stickers on them will be used to pay for education in this village.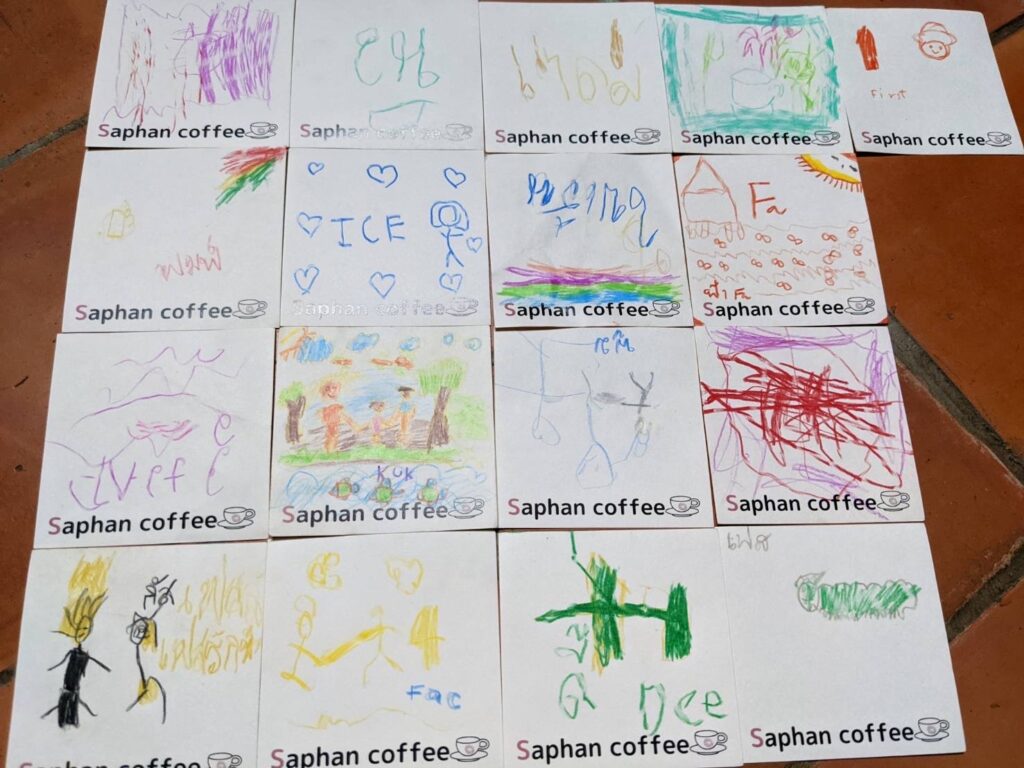 This project will now be carried out at other schools, etc.